Admission - High Quality Program (Vietnamese-English Language)
A. General Information
Level: Undergraduate
Training time: 4 years
Enrolled subjects: Vietnamese and foreign nationals who meet all the conditions prescribed by law, have graduated from high school or equivalent.
B. Training Program
- The program has many new subjects (first applied in the system of Vietnamese universities), with in-depth knowledge and high practical applicability in specialized subjects. In particular, students are allowed to learn professional skills and internships in tourism businesses in the Vietnam and abroad; Nearly 50% of the program duration is taught in English with experienced teachers and highly professional knowledge. The program is organized by a variety of forms such as small group discussions, personal work, expert exchanges, enterprise practices with positive teaching methods and supportive modern facilities.
- The program equips students with basic knowledge about culture, economy - society; in-depth knowledge of how to manage tourism business, plan and implement tourism services; Mastering the skills of management, administration, organization, supervision and handling of issues related to the provision of tourism services. In particular, focus on training the ability to practice the profession and the attitude of receiving and handling problems that occur in tourism service business. Students studying Tourism & Tourism Management at TDTU will have a job within 12 months after graduation and have the opportunity to become a global citizen.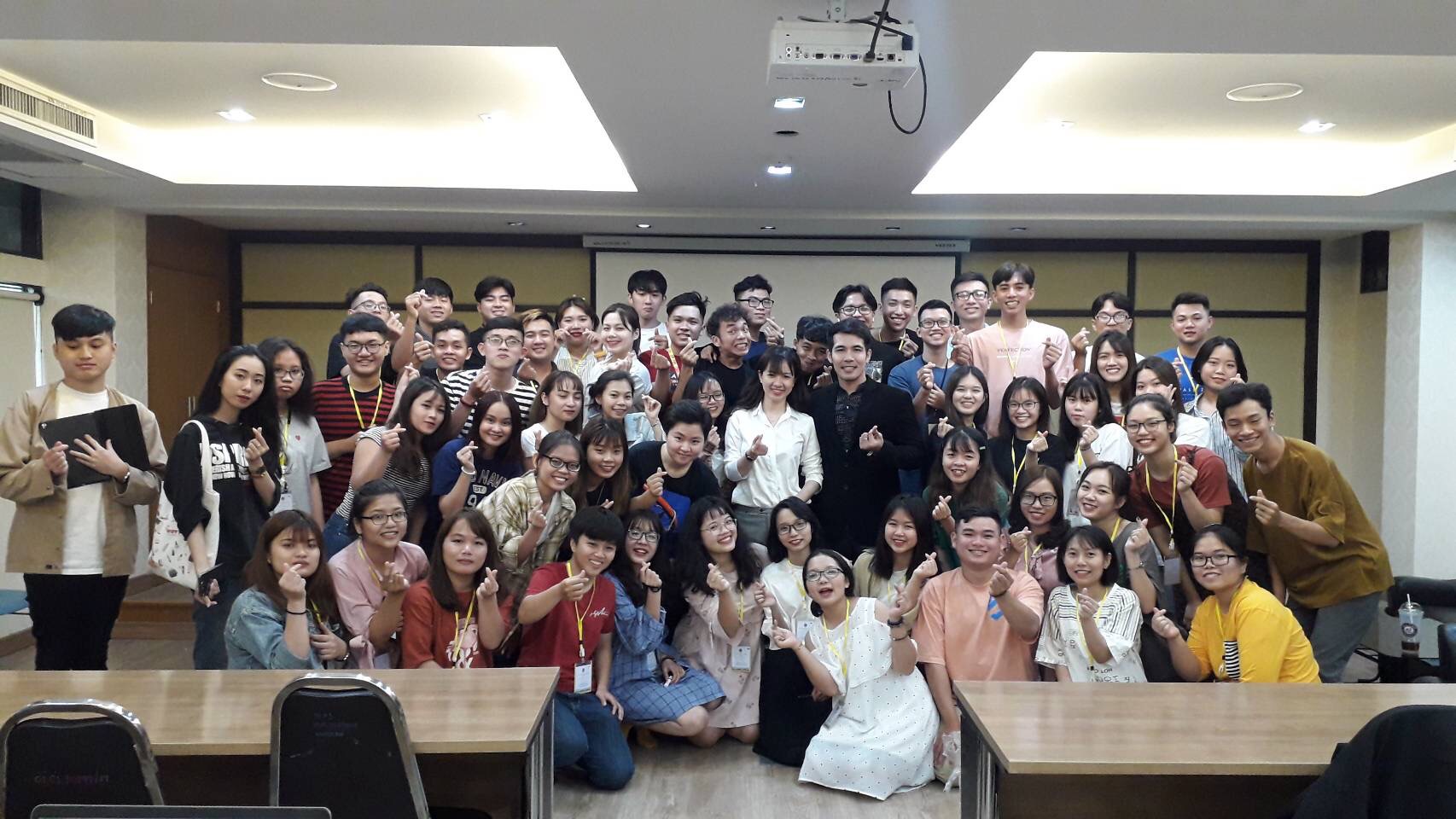 C. Differences when learning Tourism and Tourism Management at TDTU
- About the curriculum: The volume of sectoral and specialized establishments taught in English accounts for almost 50%; strengthening soft skills needed for careers; the rate of field study and practice abroad is double compared with the standard program of the university; additional knowledge and skills related to tourism management according to VTOS standards.
- About teaching staff: Lecturers participating in the training course will have a Master's degree or higher or leading experts. The teachers have rich practical experience, foreign language ability or graduate from abroad, and scientific research capacity.
- Teaching methods: Enhancing discussion activities, teamwork, case study, simulation practice, field practice.
- Learning facilities: Focus on studying in the International Building, comfortable classrooms, wifi connection, tourism simulation room - for learning the specialized subjects, teaching materials entirely in English.
- Class size: The class is organized with small scale (from 20 - 40 students / class), extensive instructors, instructors to each student.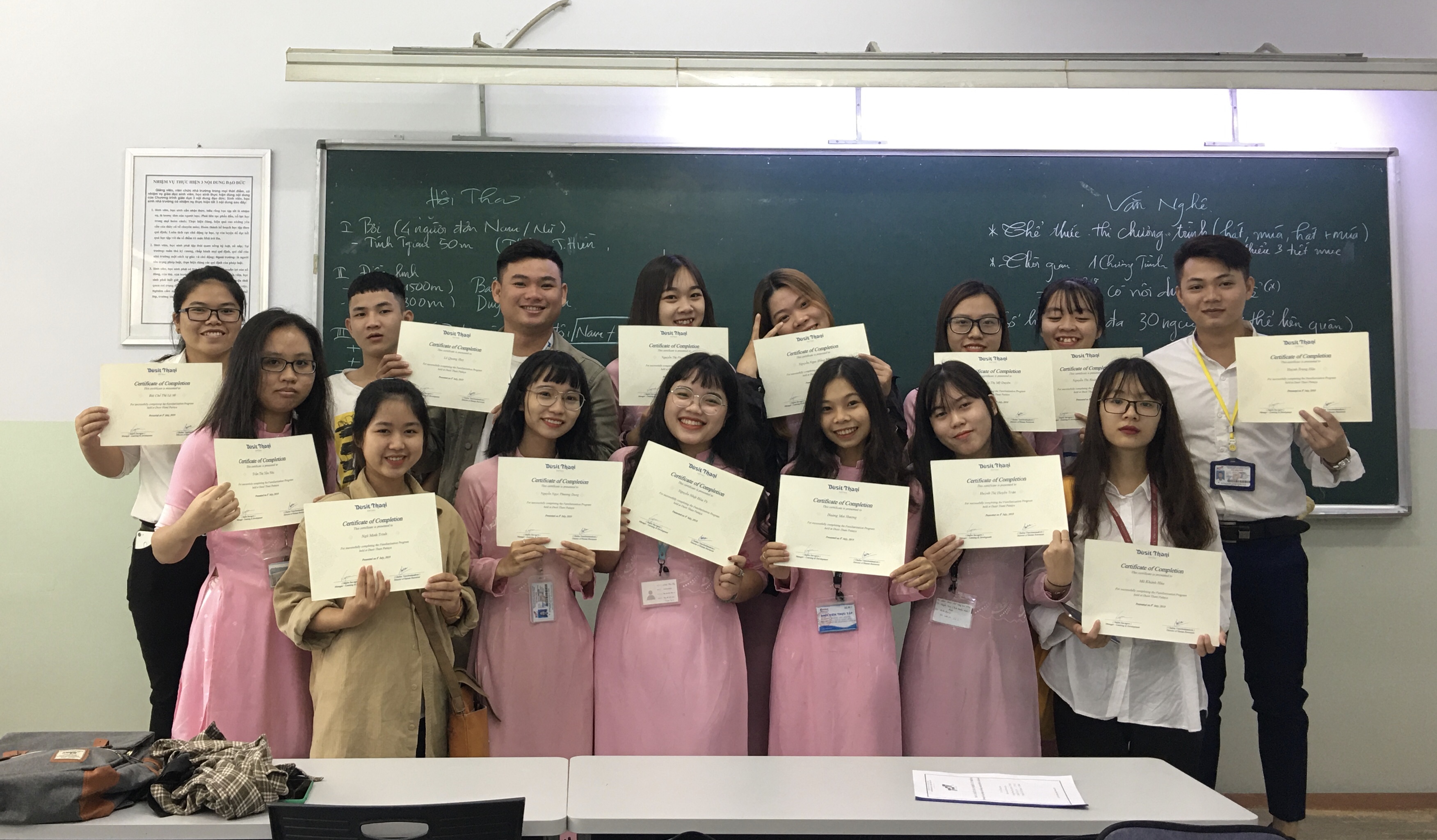 D. Outcomes when graduate from Tourism and Tourism Management at TDTU
Knowledge:
- Analyzing and assessing tourism impacts on economy, environment, culture and society.
- Planning for tourism businesses.
- Application of professional knowledge in research activities, management organizations, operating the tourism business.
- Research management strategies for tourism businesses.
- Analyzing tourism development trends.
Skill:
Build work processes for each department in tourism businesses. Research and build new products in the field of tourism. Ability to flexibly apply soft skills to jobs such as teamwork, communication, events ...
Attitude:
Having a sense of discipline, labor discipline and a high sense of responsibility for oneself and work. Having a spirit of commitment, serving for the development of people and society. Having a spirit of self-discipline, hard work, loyalty real, socially responsible, professional ethics.
E. Employment position after graduate
- Sales, marketing, management staff at travel service companies: resorts, entertainment center, tourist attractions ... In particular, it may be a good job in international tourism corporations, travel service providers for international guests in Vietnam and in Southeast Asia.
- Self-creating new tourism businesses or managing specialized groups in tourism business.
- Consulting on business strategies, exploitation, construction and supply of tourism products and promotion of travel services abroad.
- Specialists in charge of Departments, Centers under the Ministry and Department of Culture - Sports - Tourism such as Tourism Professional Training Center, Tourism Research and Development Institute, Tourism Planning, Central tourism promotion center, ...
- Participate in managing a number of sections in tourism businesses, tourist destinations and amusement parks in Vietnam and around the world, especially in the ASEAN region.
- Participate in teaching at tourism training establishments.
F. Mode of Admission 
- Method 1: Considering the results of High school learning process (grades 10,11,12)
- Method 2: Examining the results of High school graduation exam 2020
- Method 3: Admit students from high schools without having to attend entrance exams

For more information, please refer to: https://admission.tdtu.edu.vn/phuong-thuc-tuyen-sinh-dai-hoc-2020