Topic: Exchanging experiences in Teaching Political Theory in the context of responding to the Covid-19 pandemic
To implement the school year plan, the Department of Political Theory, Faculty of Social Sciences and Humanities - Ton Duc Thang University organized a seminar "Exchanging experience in teaching political theory subjects in the context of political theory response to the Covid-19 pandemic" on the afternoon of August 16, 2022. The seminar attracted the attention of faculty members and visiting lecturers.
At the beginning of the discussion, Dr. Pham Thi Thanh Huyen - Head of the Department of Political Theory, emphasized the role of teaching activities in order to improve students' initiative and positivity, especially in the context of the pandemic. With the Covid-19 situation, innovating teaching methods to improve the quality of teaching and learning for learners is extremely necessary. Therefore, Dr. Pham Thi Thanh Huyen wants the participating lecturers to share their active teaching methods so that they can discuss and apply them in practice.
The seminar received a lot of comments from the lecturers which are related to the following topics: innovation in student assessment, some notes on the use of the method ; direct teaching methods combined with online ; guiding methods of reading documents and using documents in the teaching and learning process, methods to encourage students' self-study and interaction ability, application of technology information technology into teaching, effectively exploiting video lectures to promote students' self-study, etc. Besides, lecturers also discussed, identified difficulties and challenges and shared experiences. Experience from teaching practice in the context of responding to the Covid-19 pandemic.
At the same time, the discussion is an opportunity for lecturers of the Department of Political Theory to socialize, exchange and share their experiences in management, teaching and learning; From there, it is possible to replicate effective models and methods of teaching political theory at Ton Duc Thang University./.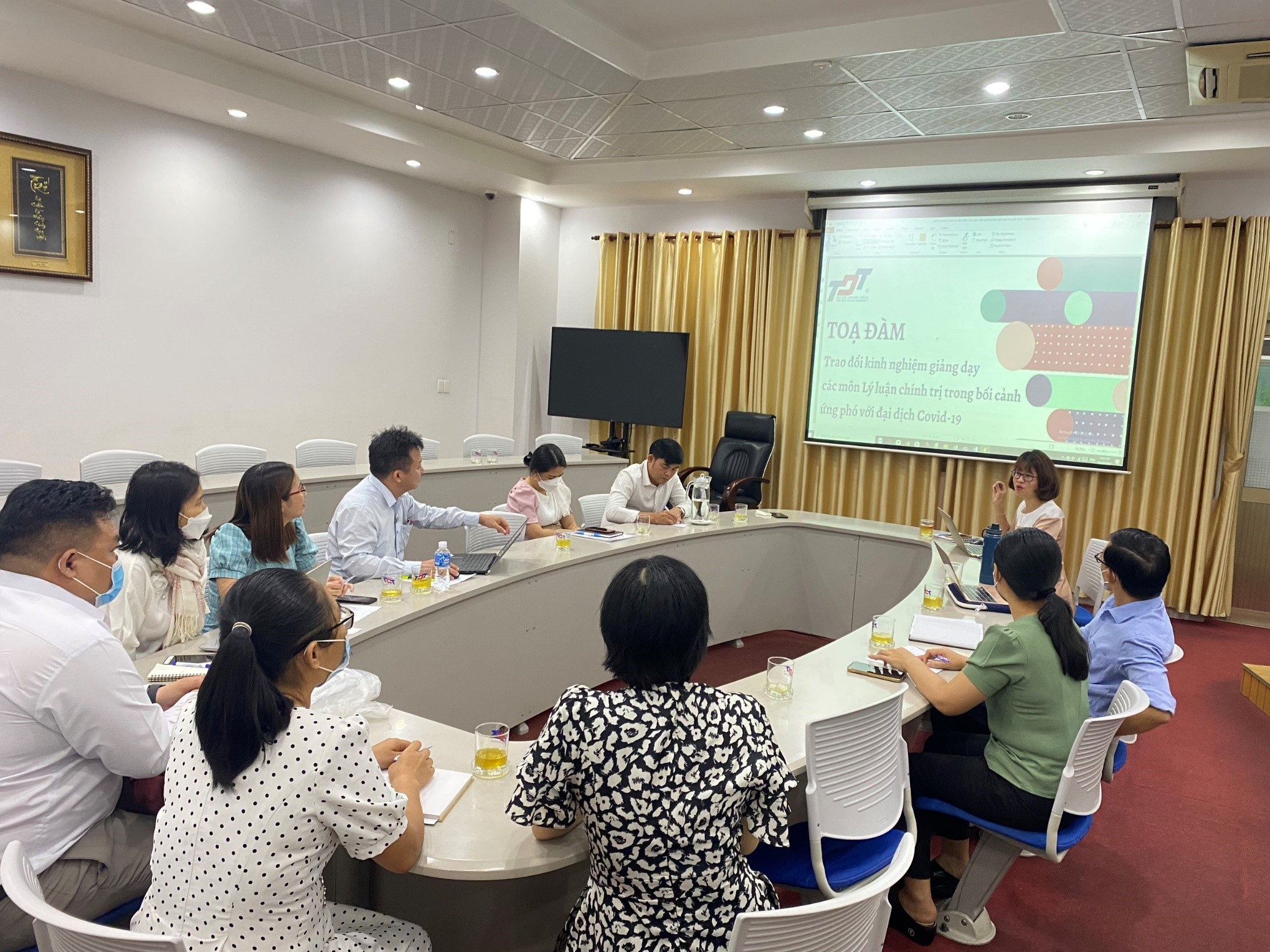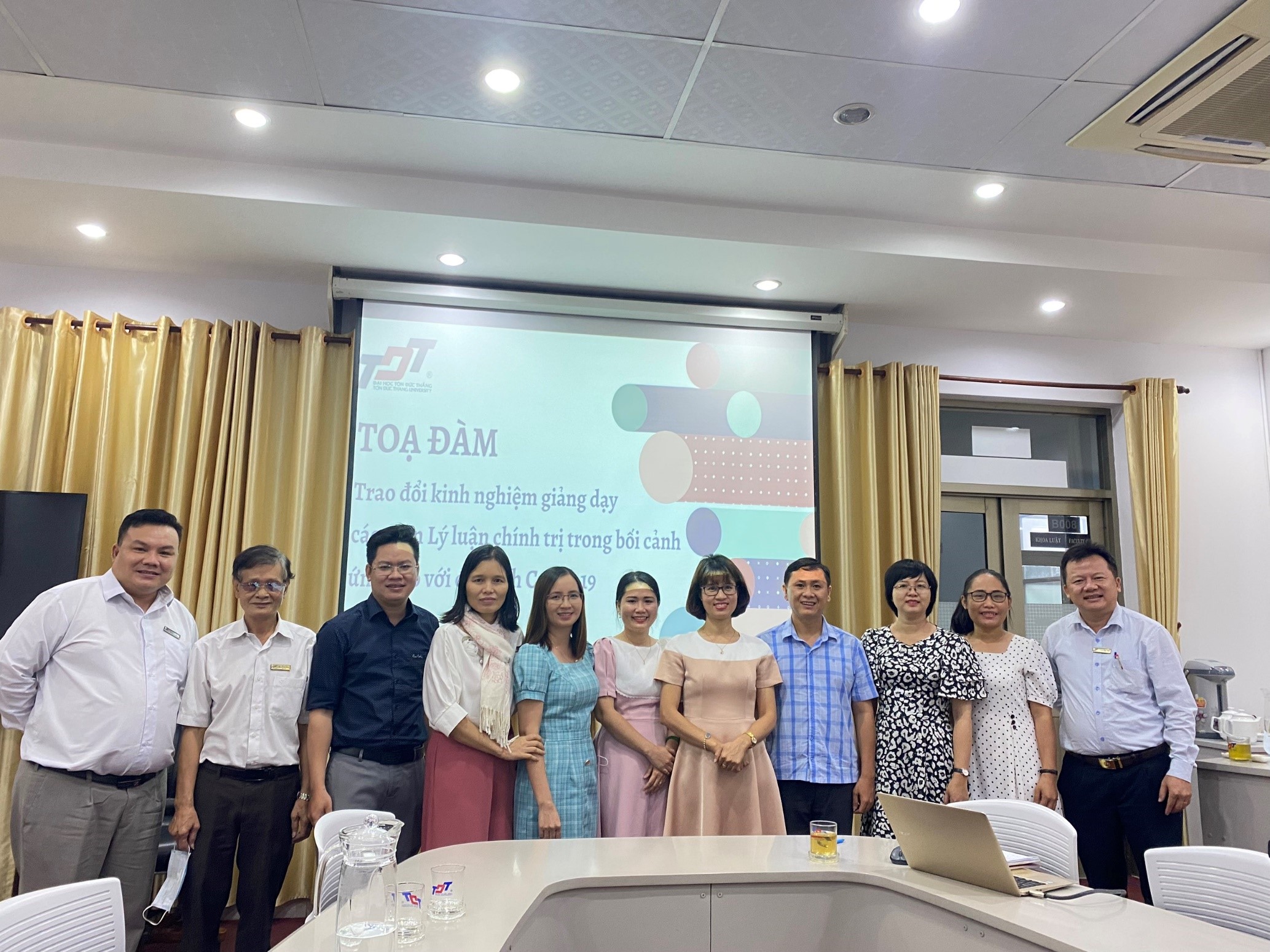 News: SSH