About us
Proud and honor to be one of the University's first Faculties
On September 24, 1997, with the establishment and growing development of Ton Duc Thang University, the Faculty of Social Sciences and Humanities is proud to be one of the first Faculties of the university named President Ton Duc Thang. The faculty has made many contributions to the development of the University over the years.
Experienced teaching staff
With a comprehensive human development strategy in terms of intellect, mentality, capacity and building a modern science, the Faculty of Social Sciences and Humanities has built a staff sufficient in quantity and qualified, blood with career, high professional level, constantly innovating and creating to improve the quality of teaching and learning.
The Faculty of Social Sciences and Humanities currently has 39 lecturers and staff, including 01 Associate Professors, 12 PhDs, 10 lecturers are PhD candidates, 15 masters and 1 bachelor. In addition, the Faculty also has a team of visiting lecturers who are prestigious Professors and Doctors.
Training
The Faculty of Social Sciences and Humanities has 3 main disciplines: Sociology, Social Work, Vietnam studies (including 03 majors: Tourism and Travel; Tourism and Tourism Management; Vietnamese Language, Culture and Society). From the academic year 2016-2017, the Faculty recruits' international students specializing in Vietnamese Language, Culture and Society; Admit international students to internships or participate in short-term courses specialized in Tourism and Tourism Management. Besides, the Faculty of Social Sciences and Humanities is responsible for teaching students of the university the subjects of the Political Theory Department.
Up to now, the Faculty has more than 2000 students studying and has graduated more than 2000 bachelor's degrees. All graduate students are employed and meet the requirements of the employers. The proportion of good and excellent students gradually increases in each academic year; The quality of admission is increasingly improving.
An advanced, modern training program associated with practice is a strength that creates conditions for the Faculty strongly grow. For Sociology major, by approaching a multifaceted society, the curriculum equips students with the basic knowledge for comprehensive development, capable of applying academic principles and theories into the real life of society. From effective study results, graduates of Sociology can work in many different fields such as social work, research and development, market research, human resources management, professional consultants, lecturers, community development collaborators, journalism-media, etc. In addition, since 2017, the Faculty also offers a graduate program in Sociology.
Vietnamese studies (including 03 majors: Tourism and Travel; Tourism and Tourism Management; Vietnamese Language, Culture and Society). In which, the Tourism and Travel; Tourism and Tourism Management attracts a lot of students because this is an industry with a huge demand for human resources. Studying this discipline, students will be equipped with background and in-depth knowledge in the field of tourism economics, tourism and hospitality business administration, and knowledge of culture, history, and arts… as well as proficient in foreign languages. During their studies, students also have approach to tourism businesses and practice at various destination and journeys throughout the country and abroad. Beside the standard program, the Vietnamese studies major also offers high-quality programs (majoring in Tourism and Tourism Management), with these program students have the opportunity to study and exchange in: Taiwan (Nanhua University), Singapore (Nanyang Polytechnic University), Thailand (Nakhon Pathom Rajabhat University), ... In addition, Vietnamese studies also have join programs with Penghu University - Taiwan (major in Tourism & Leisure Management). In 2020, Vietnamese studies Department start the training program taught 100% in English (major in Tourism and Tourism Management). Moreover, Vietnamese studies Department have implemented two-year training at Nha Trang campus (Tourism and Travel) and at Bao Loc campus (Tourism and Tourism Management).
With the study of Vietnamese Language, Culture and Society, students can find suitable jobs at diplomatic agencies, international organizations, tourism business, commercial offices, governmental organizations and non-governmental organizations needs to use human resources knowledgeable about Vietnam (in Vietnam and abroad). In addition, students can also work in translation, research and teaching in Vietnamese.
The Department of Social Work trains human resources with a broad knowledge of social issues, and skills to intervene and solve social problems at the individual, group, community and social. After graduation, students have the capacity to advise on the development of social policies to meet the needs of the country. At the same time, a bachelor of Social Work has full professional ethics, personal ethics and social ethics to practice profession in government, enterprises, socio-political organizations, professional organizations, especially non-governmental organizations and organizations with foreign elements; contribute to building a strong, fair, democratic, integrated and civilized Vietnam country.
Scientific research
Recently years, the scientific research activities of the Faculty of Social Sciences and Humanities have always been focused and implemented effectively. Lecturers and students of the Faculty have successfully implemented 08 projects at ministerial, provincial and city levels. Many scientific research topics of lecturers and students are applied to social reality and the teaching of the university. Students of all majors have proud achievements. The group of students in Sociology who excelled at the First Prize - EURÉKA 2016, Student Vo Minh Hieu of Tourism Department won first prize in the Tourism Ideas 2017 organized by the Department of Culture-Sports and the Department of Science and Technology of Ho Chi Minh City in December 2017. The first prize of the contest "Students in HIV / AIDS prevention and control 2017". In particular, in 2020, the group of student Nguyen Phi Hien - Sociology major and student Bui Mai Sinh - Social Work major and lecturers of the Faculty have the article LGBTQIA + at the Blue Sky Club in Ho Chi Minh City " published in the 6th ranked magazine (Q3), belonging to the ISI database.
Every year, the Faculty organizes scientific conferences, attracting the attention of many domestic and foreign experts. TDTU also offers many opportunities for staff of the Faculty to visit, exchange expertise, attend seminars, exchange academics and improve expertise in long-term (master, doctoral) and short-term in another country; At the same time, it also invited foreign experts and professors on academic exchanges at the Faculty. Faculty of Social Sciences and Humanities has affirmed its position in the development through teaching activities, scientific research, step by step approaching with partners working in the field of Social Sciences and implementing cooperative activities: such as Collaboration with 05 Universities including Trieste University (Italy), Leipzig University (Germany), Warwick University (UK), Chiao Tung National University (Taiwan), University Purdue University (USA) co-organizes the ISSH 2019 International Conference, The Student Exchange Signing Organization with Purdue University (USA) ... as a prerequisite to participate in national academic networks.
From 2014 up to now, the Faculty has 81 international publications, of which 29 are published in ISI and Scopus journals; 14 articles in international journals; 38 articles in the proceedings of international conferences and published in foreign journals have ISSN index published by international publishers.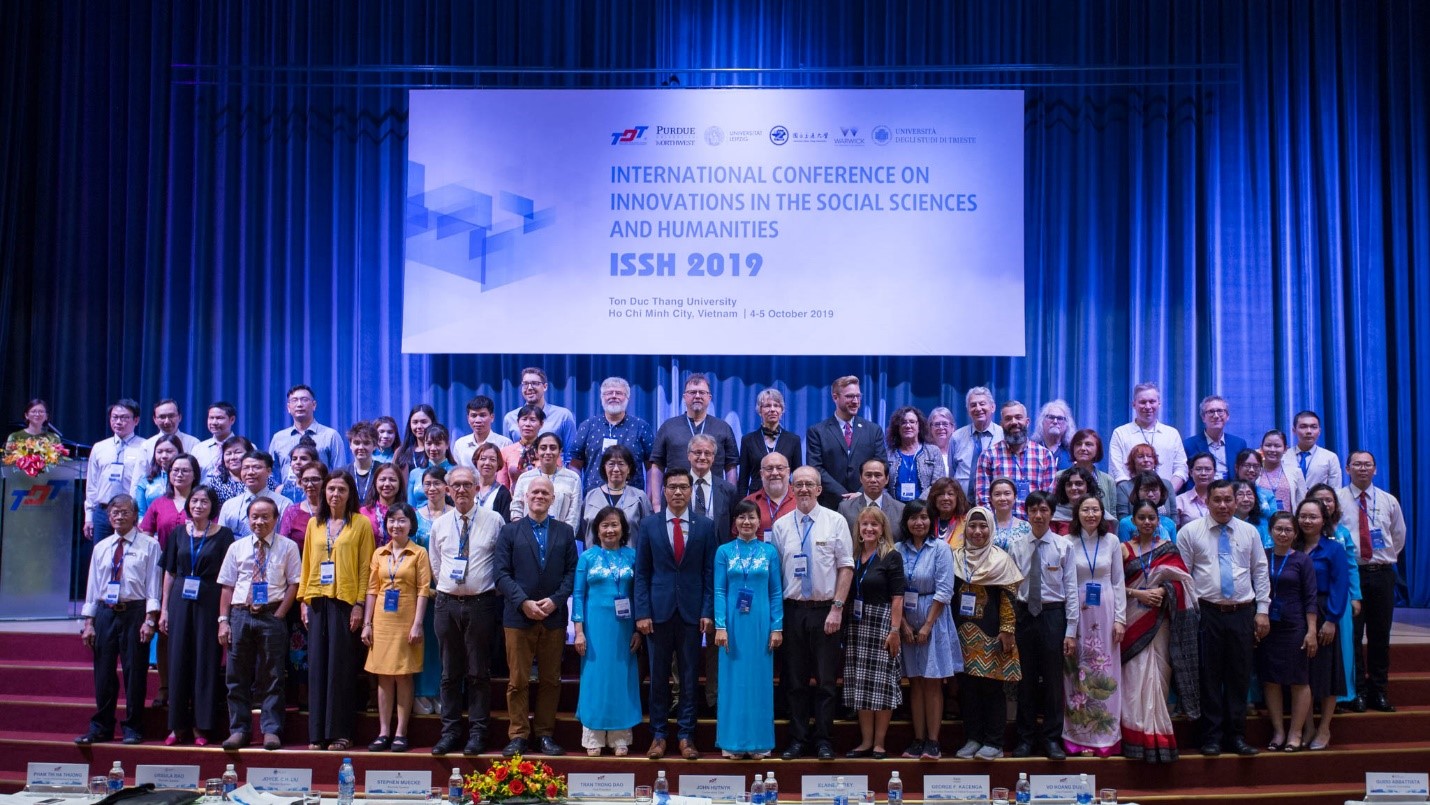 International cooperation
The Faculty of Social Sciences and Humanities constantly focuses on linking training and cooperating with domestic and foreign universities, research institutes to always innovate and approach the trends of the times. Currently, the Faculty has signed with a number of universities abroad to bring students to practice, internship. The Faculty signed a MOA with CHESS University, Purdue Northwestern University, Indiana, U.S; Signed MOU with Nation Chiao Tung University on the exchange of lecturers and students.
The Faculty is also linking international training with Penghu National University (Taiwan), a 2 + 2 program in Vietnamese studies majoring in Tourism and Leisure Management.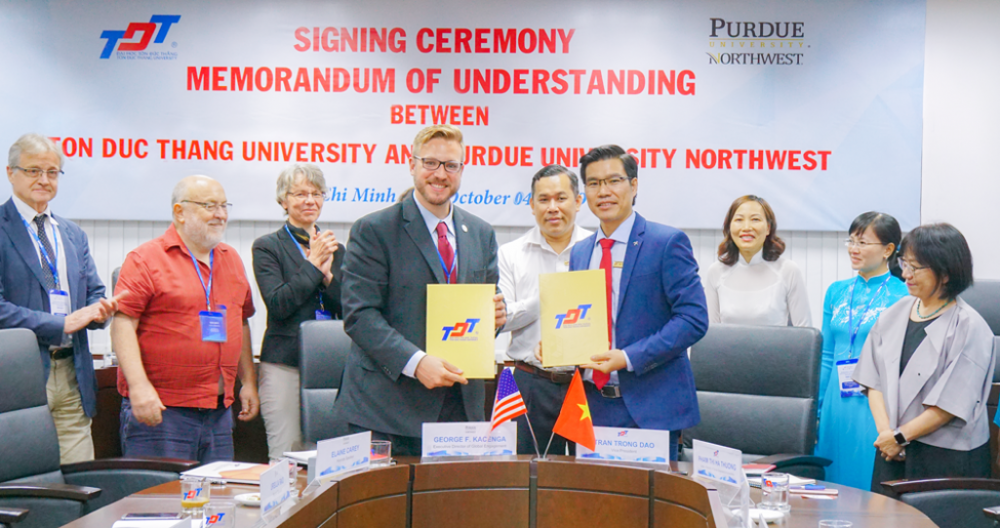 Youth Union - Association movement
In addition to studying, students are facilitated to participate in Youth Union-Association movements, cultural, letters and arts movements and social work to raise community awareness and social knowledge. Many movements and models of clubs (Heart to Heart Club, Travel Club, Sociology Club ...) in the Faculty have become the focus of attracting the attention of students and received positive reviews of media and social media.
There have been many achievements in movement activities: 3 times the first prize for university singing, the first prize for flower arrangement, the first prize in women's football, the first prize in the contest telling stories about the example of President Ton Duc Thang, the first prize in Marx-Lenin Olympics Contest, ... Many lecturers also achieved many other achievements such as: MSc. Nguyen Hieu Tin three times was a typical young lecturer in Ho Chi Minh City, Gold Medal at national stamp exhibition and Bronze medal at international stamp exhibition in Thailand; Dr. Le Thi Mai with many consecutive years of achievement has exceeded the standard of scientific research; MSc. Pham Thi Ha Thuong with outstanding advice lecturer performance, ...
Many students also showed their personal abilities and career orientations such as the shine of runner-up Nguyen Thi Anh Thu (Tourism Department) and the consolation prize Nguyen Thanh Huy (Social Work Department) at the contest "Swallow Student 2017" has brought pride to the Faculty.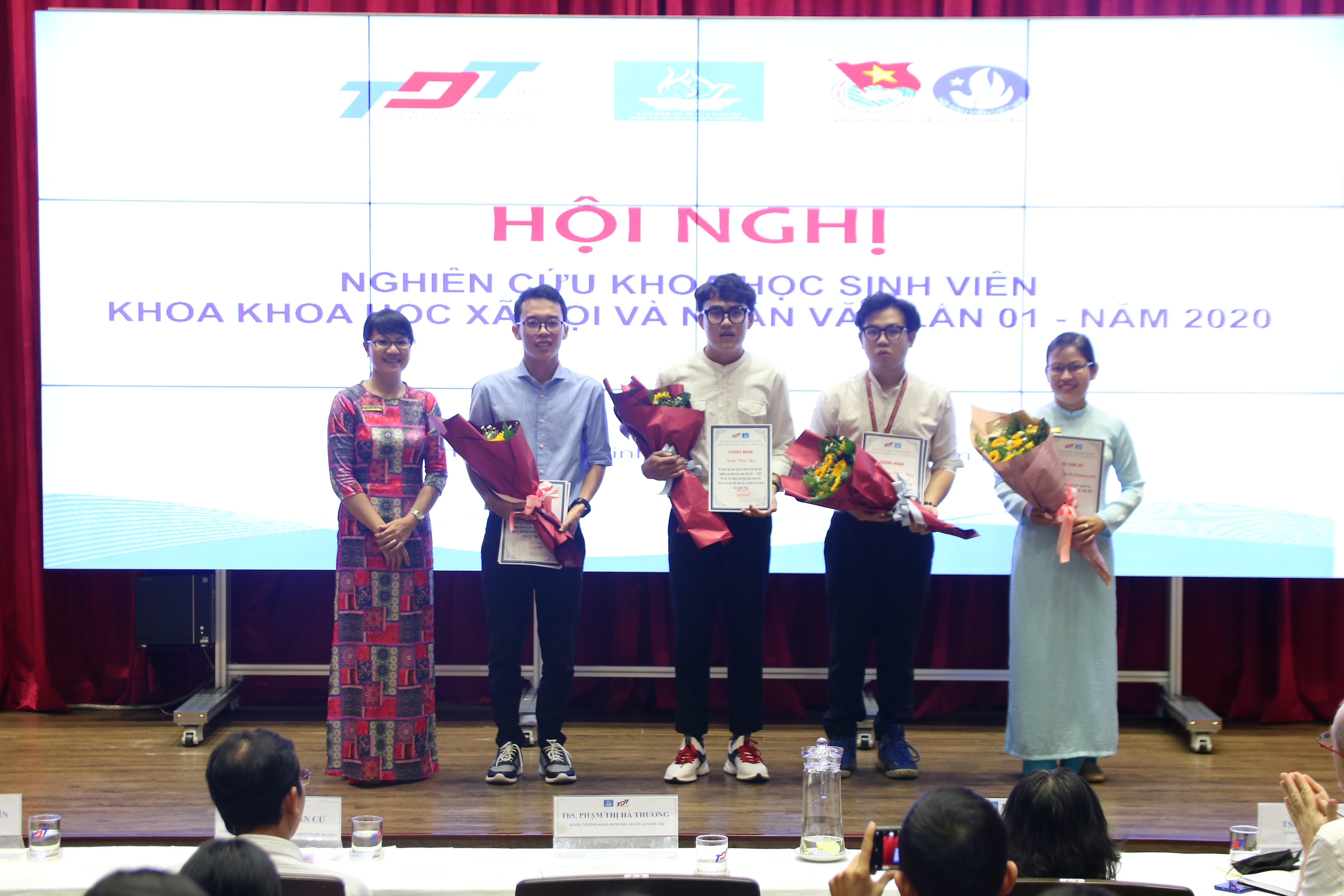 Discipline
Faculty of Social Sciences and Humanities always focuses on discipline, civic spirit education, educating the sense of learning in the university through the educational program with three ethical contents - a program that brings many successes in building university culture image.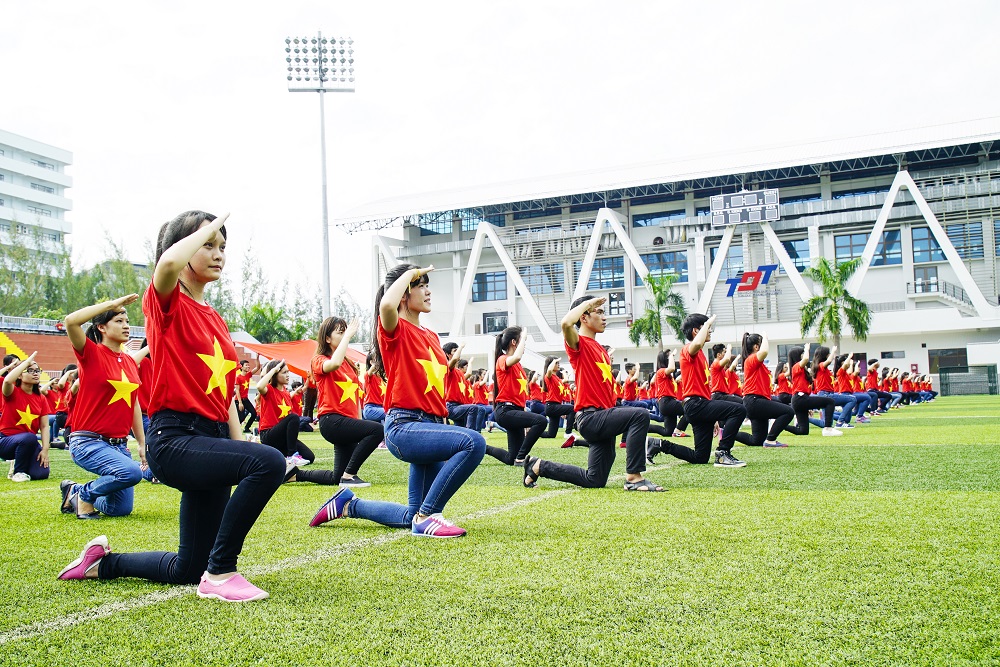 Towards Future
With a suitable development strategy and meeting the requirements of the society, the Faculty of Social Sciences and Humanities gradually integrates, reaches to heights, opens up new directions in training human resources, maintaining the brand - the reliable training organization; contribute to society a workforce of highly qualified, skilled and qualified global citizens.